ABOUT:
Mountain View Lakes is a Pine, CO subdivision in the foothills southwest of Denver. Mountain Acres, Inc. is a voluntary Homeowner's Association for Mountain View Lakes.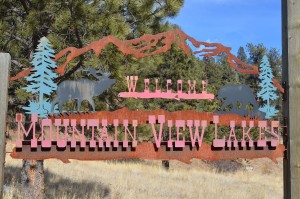 MEETING LOCATION:
Homeowners Association Meetings are normally held at the Community Building located at 12798 Parker Avenue.
HAPPENING NOW:
NEXT MEETING:
The next meeting will be held on Wednesday, July 14, 2021 at 6pm at the HOA Building (12798 Parker Ave).
Agenda:
Introductions / Welcome new neighbors
State of the HOA

Officers / Directors / Committees
Property – Ponds, building, small property
Financials
"Voluntary" HOA

Priorities of the HOA
Reflection on last winter's activity at the ponds
Announcing open nominations for Officers (vote to occur at following meeting)
Membership dues: $20/year
HIGH-SPEED FIBER INTERNET:
The engineering study for fiber installation is now complete for our Colorado DORA broadband grant application! 
Visit 285broadband.com for full details, including how to remit your commitment payment.
E-mail MVLbroadband@gmail.com to ask questions and to receive timely info on this project.
Click here to access our calendar and subscribe for the latest goings-on.
Thanks for stopping by!